Genuine Men & The Elements Of Soul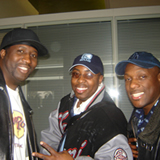 Gefühlvolle Melodien. Packende Grooves. Mitreissende Atmosphäre.
Moderner "R&B" gehört genauso zum musikalischen Repertoire von
GENUINE MEN & the elements of soul, wie das Herzstück "Soul".
Die Musikspanne reicht von Usher, R. Kelly, Babyface, Ne-Yo und Carl Thomas,
bis hin zu Earth Wind & Fire, Stevie Wonder, Kool and the Gang...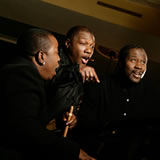 Kevin Iszard - vocals
Myk Sno' - vocals
Will G - vocals

Martin Kursawe - guitar
Michael Blümel - keyboards
Andreas - Bauer - bass
Dorino Goldbrunner - drums